Rabih Moussawi
Assistant Professor, Finance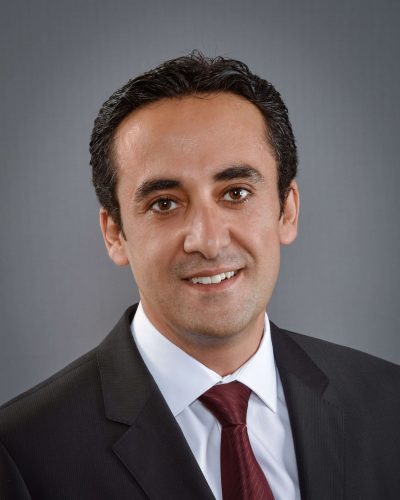 Bartley Hall Rm 1003
Finance
800 Lancaster Avenue
Villanova, PA 19085
Email: rabih.moussawi@villanova.edu
Phone: (610) 519-8544
Education
Ph.D. in Finance, The University of Texas at Dallas
MS, The University of Texas at Dallas
MBA, American University of Beirut
B.A. in Economics, with Distinction, American University of Beirut
Specialties
Hedge Funds
ETFs
Institutional Investors; Investments
Corporate Finance; Corporate Governance
Research
Do ETFs Increase the Commonality in Liquidity of Underlying Stocks? with Vikas Agarwal, Paul Hanouna, and Christof Stahel. Featured in the podcast Do Exchange Traded Funds Increase Volatility and Liquidity Risk? Villanova School of Business podcast series, 2018.
ETF Short Interest and Failures-to-Deliver: Naked Short-Selling or Operational Shorting? with Richard Evans, Michael Pagano, and John Sedunov.
The Granular Nature of Large Institutional Investors, with Itzhak Ben-David, Francesco Franzoni, and John Sedunov. Presented at the NBER Summer Institute 2015 Annual Conference, ASSA's American Finance Association 2016 Annual Conference. NBER Working Paper No. 22247. Featured in the Harvard Law School Forum on Corporate Governance and Financial Regulation, August 2016.
Micro-Level Value Creation Under CEO Short-Termism, with Jonathan Cohn and Umit Gurun.
Do Hedge Funds Really Avoid High Idiosyncratic Stocks? with Itzhak Ben-David and Denys Glushkov.
Courses Taught
FIN 2323 – Equity Markets and Valuation
MSF 8625 – Quant Finance
MSA 8310 – Advanced Business Applications: Analytics in Fintech & Financial Textual Analysis
FIN 2121 – Special Topics in Finance: Undergraduate Finance Research Seminar
Learn more about Villanova's Online Master of Science in Analytics Program.